An area to explore the world of Vermicular
culinary creations through
dining experiences
at the restaurant
and bakery cafe.


Guests can enjoy a one-of-a-kind dining experience with elevated Vermicular meals that intensify the natural flavors of each ingredient - all while enjoying the beautiful view of Nakagawa Canal. Dishes cooked in Vermicular cookware over a wood-fired grill are full of fragrant aroma and depths of flavor, creating complex flavor profiles that can only be enjoyed here at the VERMICULAR VILLAGE. For dinner, you can enjoy a wide variety of curated dishes à la carte - from our signature meat and fish entrées that are carefully grilled over wood fire to seasonal mixed rice that are individually prepared for each table. Enjoy pleasant conversations with friends and family on the patio overlooking the canal over a memorable meal that captivates all your senses - the ultimate Vermicular experience.
At the Chef's Table on the second floor, we invite the world's top chefs for special events.
Hours

Lunch 11am – 2:30pm (L.O. 2pm)

※Priority will be given to guests who have made a reservation. Same-day reservations are accepted but are subject to seat availability. Reservations can be made by phone or in person. (Lunch reservations are available at 11am, 11:15am, 13pm and 13:15pm.)

※If you are late for your reservation and we cannot reach you within 30 minutes after your reservation time, we will treat it as a cancellation and your table may be given to other guests.

Dinner 5:30pm – 10pm (L.O. FOOD 9pm /
DRINKS 9:30pm)

※Open for dinner only on Fridays, Saturdays, Sundays, and holidays.

※Closed at 21:00 on Sundays & Holidays (L.O.FOOD 20:00 / DRINKS 20:30)
Open all year round

*Excluding New Year's holidays
Seating capacity

74 seats (54 indoor + 20 outdoor terrace)
Menu (PDF)
Online reservations
Inquiries via email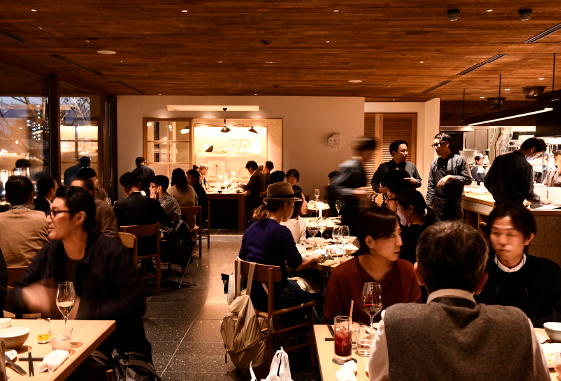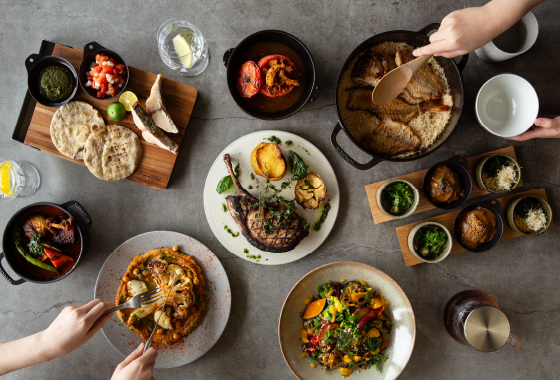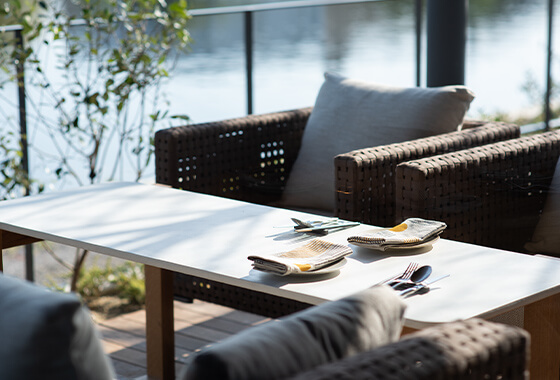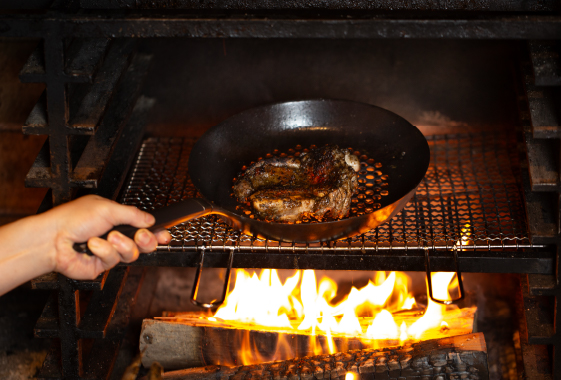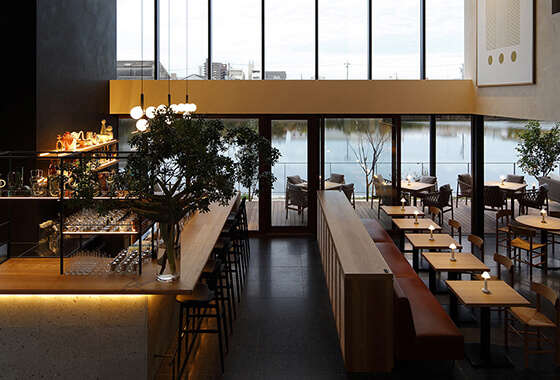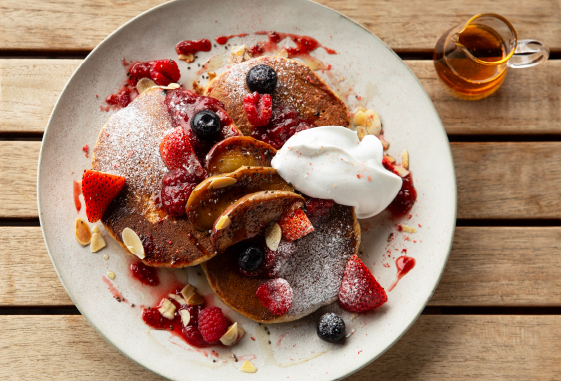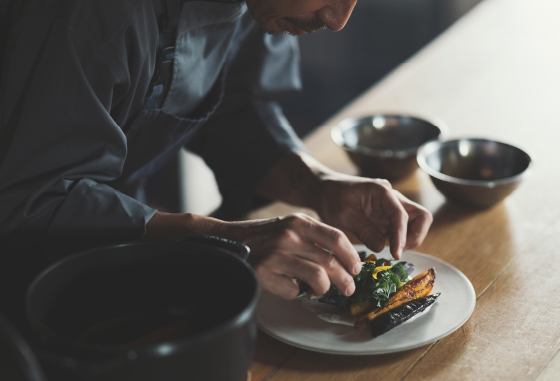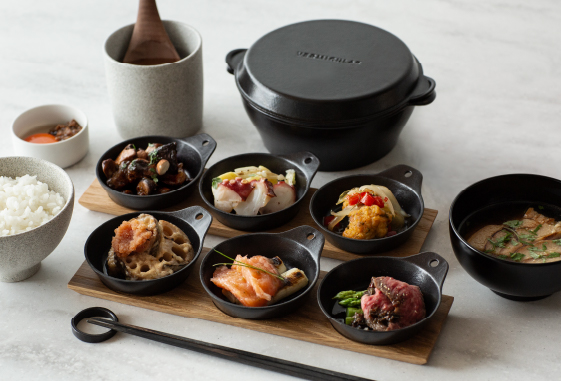 Serves various stews and artisan breads including pullman bread and 10cm-round bread that are baked in the Vermicular cookware specifically designed for this bakery. We take pride in the bread we serve – soft and fluffy in the inside and crusty on the outside, rich in flavor with just the right amount of sweetness. Enjoy as take-outs or while dining in.
Hours

10am – 4pm

※serving drinks only once bread is sold out for the day
Open all year round

*Excluding New Year's holidays
Seating capacity

78 seats (38 indoor + 40 outdoor terrace)
Menu (PDF)