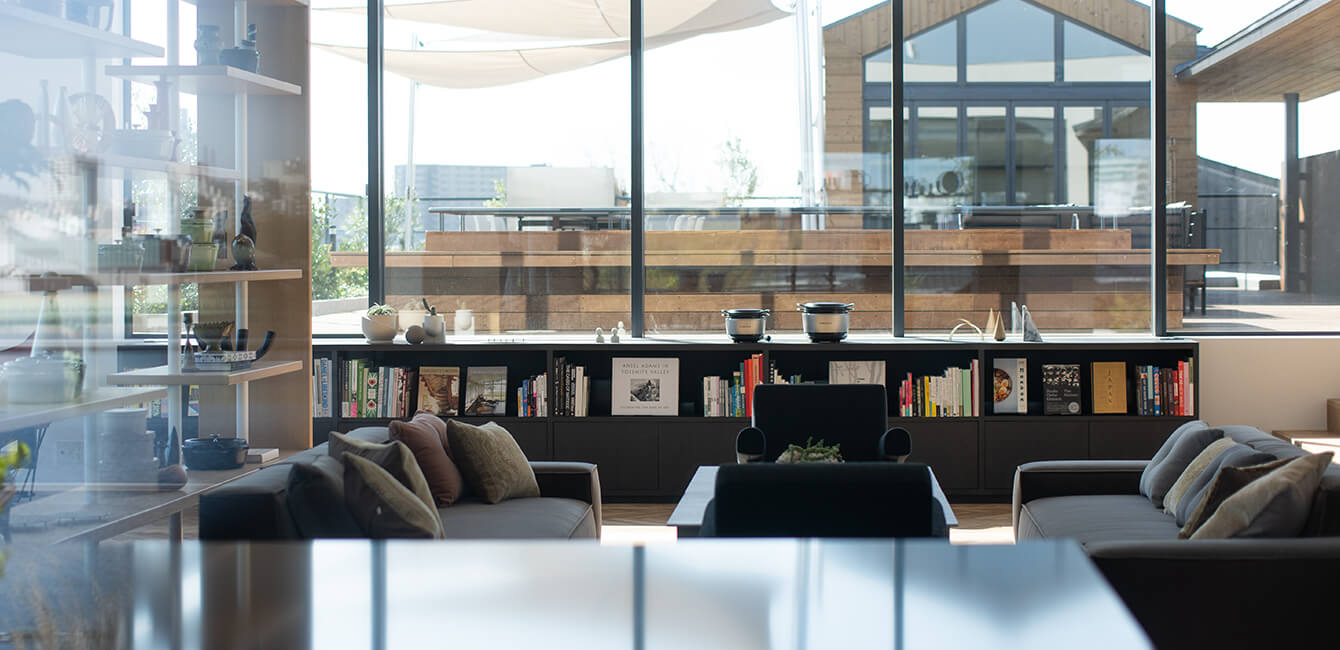 Enjoy the ultimate
Vermicular
experience
right where it all
started.
With an overarching theme of "The Ultimate Vermicular Experience," VERMICULAR VILLAGE consists of DINE AREA where guests can casually enjoy elevated meals cooked in Vermicular and STUDIO AREA where guests can further explore Vermicular ethos through Japanese monozukuri experiences.
There are many who work at VERMICULAR VILLAGE. It is important to provide our employees with a sense of home in our workplace. Our hope is that our employees can enjoy our cookware just as much as our customers do and make home-cooked meals a part of their work day.
VERMICULAR VILLAGE aspires to become a hallmark of Nakagawa Canal and our city, by attracting not only those who own a Vermicular cookware but also locals and people from all over the world.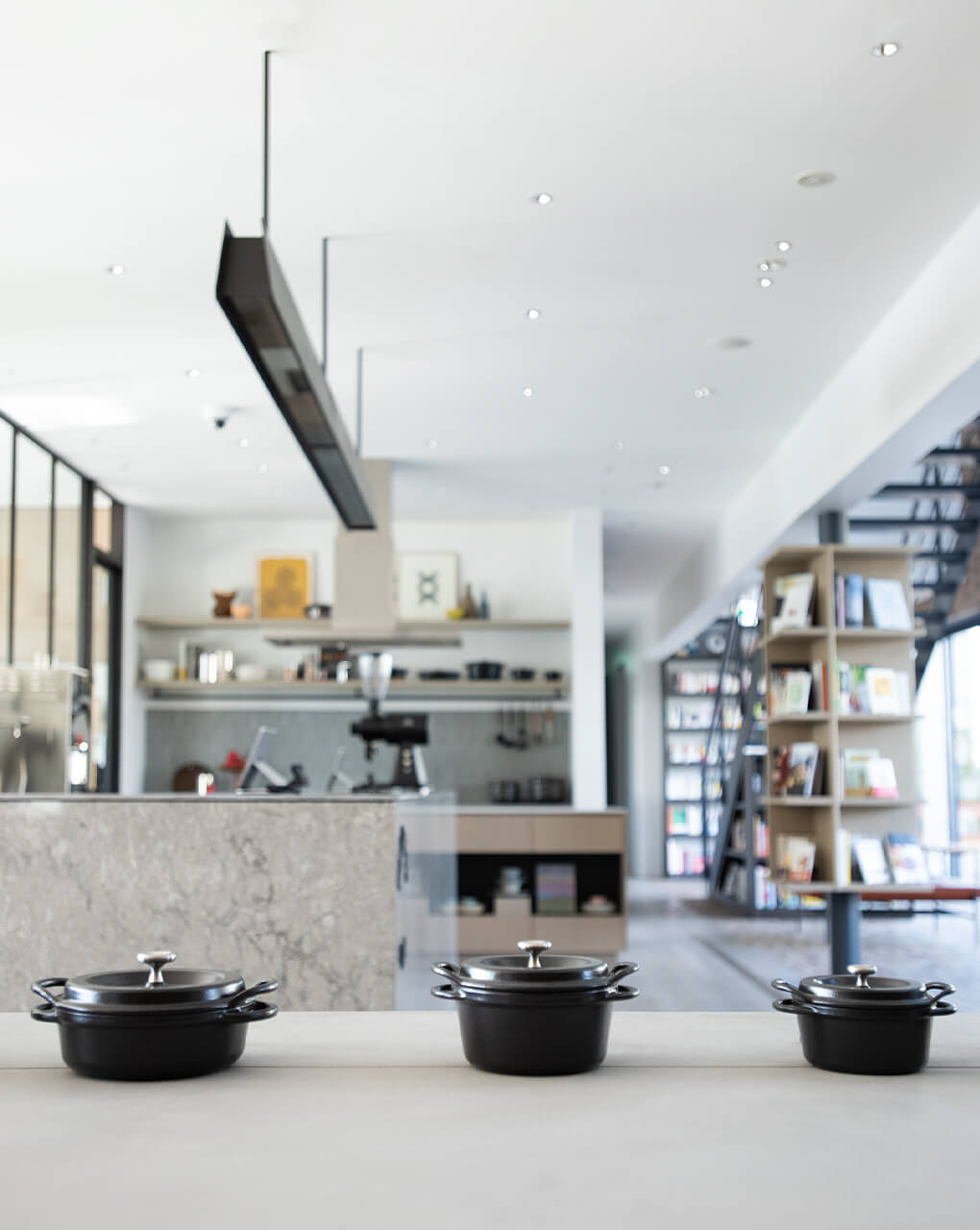 DINE AREA and STUDIO AREA
DINE AREA consists of a full-service restaurant and bakery cafe which both serve elevated Vermicular meals that are made by utilizing the distinct characteristics of Vermicular cookware, providing guests with memorable dining experiences only to be had at VERMICULAR VILLAGE.
STUDIO AREA consists of a flagship retail shop, laboratory, kitchen studio, atelier and owners desk. Not only can guests learn more about Vermicular, but can also partake in workshops and activities exclusive to the Village. Through the world of Vermicular culinary creations and limited models exclusive to the Flagship Shop, we are committed in showcasing what our brand is about and what our take on Japanese craftsmanship is.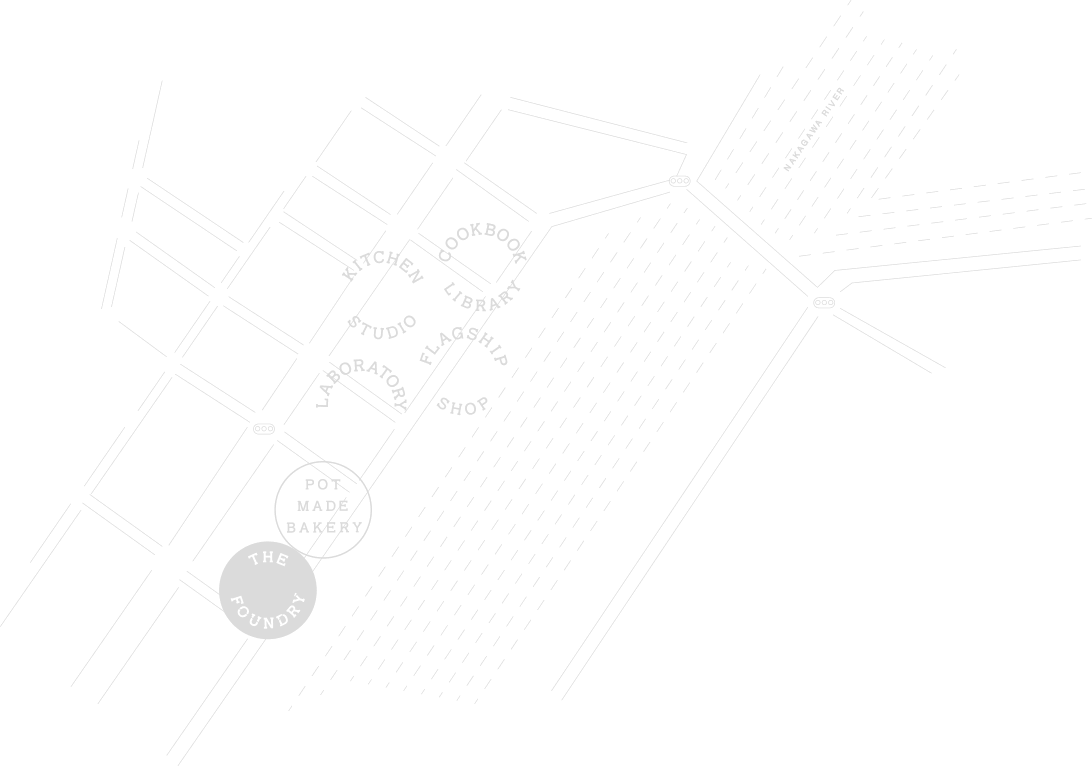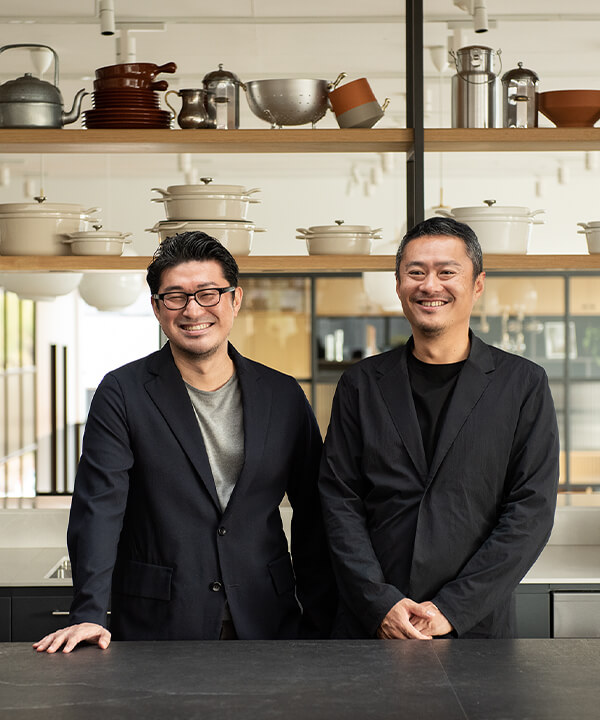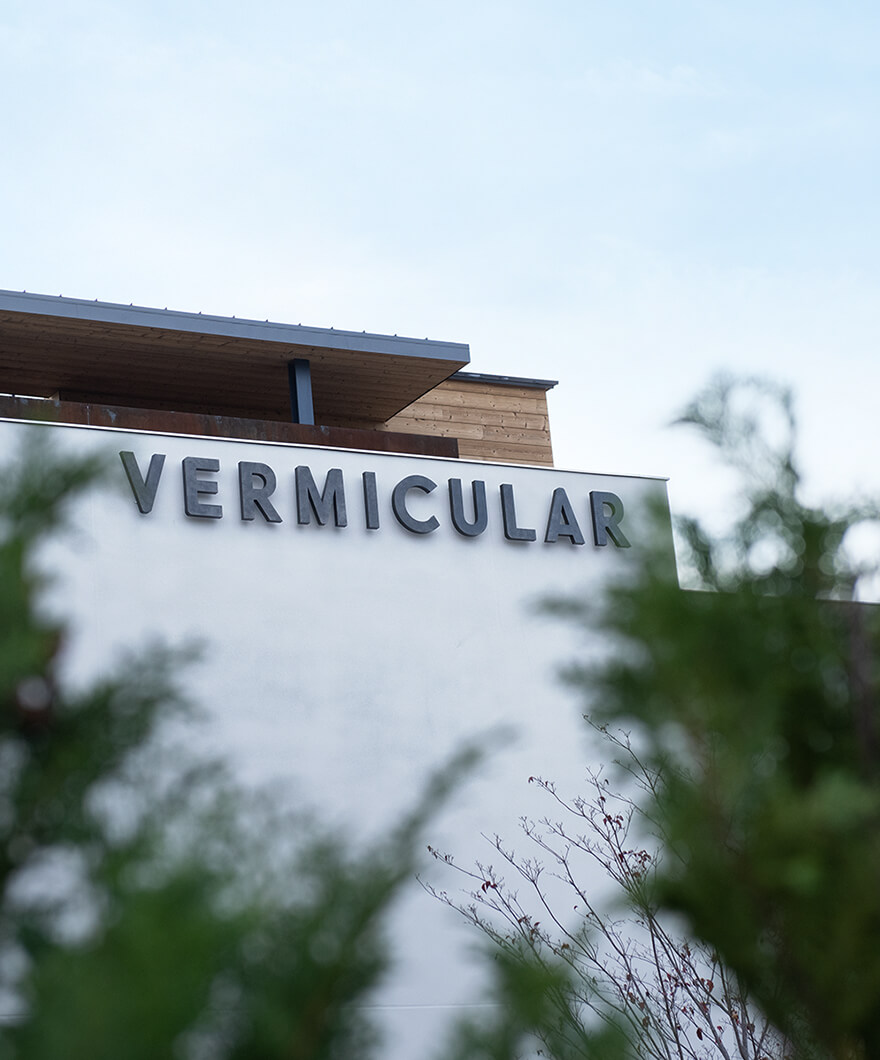 From Nakagawa Canal
to the World
VERMICULAR VILLAGE sits next to the Nakagawa Canal that runs through Nagoya's Nakagawa Ward in Aichi Prefecture, where the brand was founded. The area was designated to be part of the "Nakagawa Canal Nigiwai Revitalization Project" led by Nagoya city. Similar to what our company has gone through in the past 80 years, Nakagawa Canal has also gone through its ups and downs over the years. We concurred with the city's plan to revive Nakagawa Canal while giving back to our local community.
It is our mission to make known the beauty of this area together with the ethos of the Vermicular brand. We are committed to making VERMICULAR VILLAGE a destination that attracts guests from all over the world while making it a place that will continue to be loved by the local community.

CREATIVE
Facility creative direction /
Restaurant & cafe production

TRANSIT GENERAL OFFICE INC.

Interior design

LINE-INC.

Logo & graphic design

village(R)

Uniform design

Yuya Uta (OUTIL)

Shop production

CLASKA Gallery & Shop "DO"

VMD

Yuki Nakabayashi

Book curation

YOURS BOOK STORE
(NIPPON SHUPPAN HANBAI INC.)

Artwork

BLOCK SHOP TEXTILES

Sound styling

Yasuharu Okochi (Sound Couture)

Green coordination

Ruka

WEB

Yoshitaka Oyama
STUDIO DETAILS INC.
Photo: Rui Mayumi (NOIR INC.)
ARCHITECTS
Architectural production

Yohjiro Gotoh (DESIGN INDEX INC.)

Architectural design

YAMAMOTO HORI ARCHITECTS

Interior basic planning

Yoshida Takako Design Studio

Landscape design

Furuuchi Design Studio Ltd.

Lighting planning

Plus y